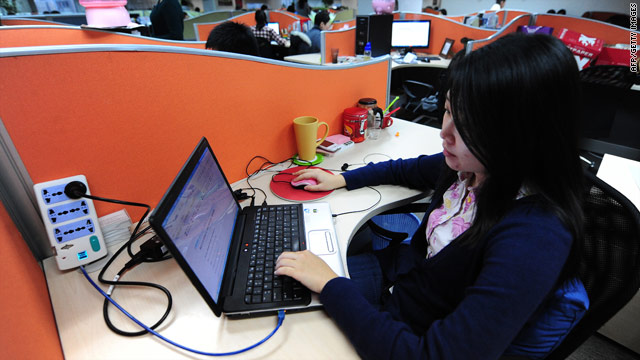 Micro-blogging sites in China such as Sina Weibo claim to have hundreds of millions of registered users.
(CNN) - The latest communiqué by China's Communist Party is only the latest in its clampdown on social media outlets before next year's annual meeting that will likely install President Hu Jintao's successor.
"Everything is leading up to the buildup of the 18th Party Congress. China is looking to expand its soft power, and there is a lot more pressure on public opinion and the media. How they will control social media and public opinion will only intensify," said David Bandurski of the China Media Project at Hong Kong University, in a phone interview with CNN on Thursday.
The high-level document that was approved last week reportedly ordered micro-blogging sites, like Sina Weibo and other Twitter-like micro-blogging services, to strengthen their management of information dissemination and require users to register their real names. The government also said that those who spread false rumors online will be punished. FULL POST