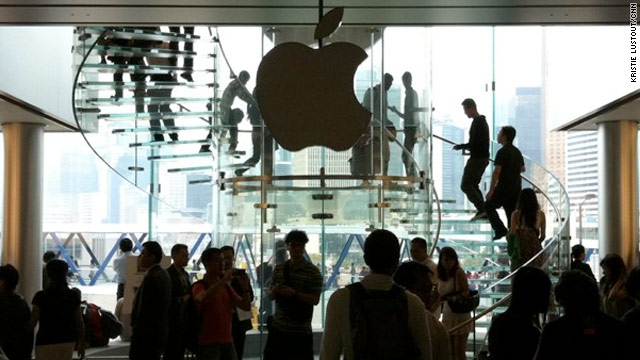 Apple's iconic logo remains symbolically dark at the company's Hong Kong store.
In front of the Apple Store in Hong Kong, a young man approaches the entrance. He carefully places a Steve Jobs figurine on an altar, kneels in front of it, whispers a prayer, and walks away.
And the local media go wild.
Hong Kong's tabloid photographers have gathered en masse at the Apple Store in IFC as the city's ardent fans leave flowers, tokens, and cards all in honor of Steve Jobs.
One handwritten note reads, "Steve Jobs' spirit lives forever" and "we will miss you."