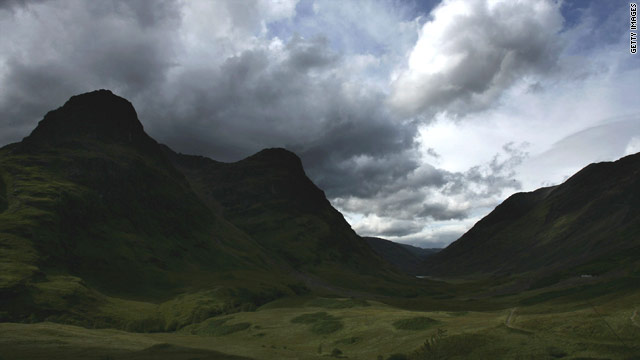 From Harry Potter's roots in Edinburgh's Old Town (where a young Joanne Rowling started scribbling her saga) right up to the climactic, cinematic Battle of Hogwarts, Scotland has cast its spell over the series. And just as Peter Jackson's "Lord of the Rings" trilogy had viewers salivating over New Zealand, the Potter movie anthology has done a first-class branding job for my home country.
A quick admission before I proceed. I am a former employee of VisitScotland, the national tourism board. Indeed, I was working for the organization in London when the first Potter film was released. Times were hard. The motherland was still reeling from the double ignominy of the foot and mouth outbreak and Madonna's Highland wedding to Guy Ritchie. We were grateful for small mercies, such as Madge's decision to leave her leotard at home.
Then, with a wave of his little wizard wand, Harry Potter breathed new life into our industry. Hagrid's hut sprung up on a Highland hillside. Small Scottish children hopped aboard the Hogwarts Express as it chugged its way west from Fort William. The national newspapers were full of it. The rest of the world would follow.
Much attention has focused on filming locations such as London's Kings Cross Station (bearing a remarkable resemblance to its neighbor St Pancras) and Gloucester Cathedral (whose corridors are recognizable as the haunt of Nearly Headless Nick and Moaning Myrtle). But for me - and millions of Potterphiles - the majesty of the wizarding world is most potent in its landscapes. These made me homesick as a 21-year old in London, just as they do as a 31-year old in Hong Kong. And, as such, I offer you my five favorite Scottish Potter scene-stealers: