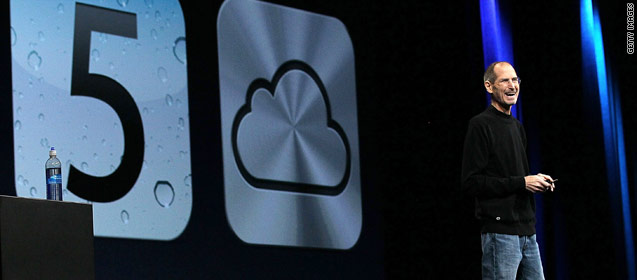 When Apple boss Steve Jobs took the wraps off iCloud, the company's new cloud services, he gave us a glimpse at the future of computing.
(Confused by cloud computing? Watch News Stream's handy explainer right here!)
What is iCloud? It's a system for storing various bits of your data online, and pushing all that data to all your devices so that they are always in sync. For example, let's say you create a document on your Mac. Without needing to hit "Save", iCloud will automatically save a copy of it online, and push it out so you can edit that same document on your iPhone or iPad.
Apple calls iCloud a breakthrough. Jobs says it's the culmination of a decade-long effort to kill the desktop file system.
It's certainly a bold step forward. But is it bold enough? FULL POST