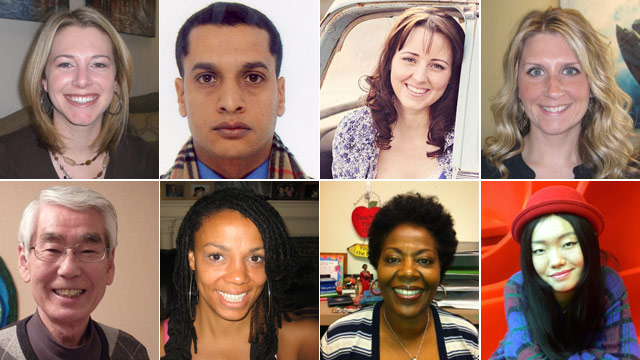 (Left to right, top to bottom) Kelly, Reda, Rebecca, Amanda, Shiro, Autumn, Gloria, Jennie.
It's a cliché, but it's one rooted in the truth: Beauty is in the eye of the beholder.
Everyone has a different idea of what is beautiful to them. And everyone perceives their own qualities in a different way.
There are few better examples of the terrible power beauty has on the human psyche than this powerful story from Kyung Lah. She introduces us to a 12 year old who thinks the way to gain confidence is to change her appearance with plastic surgery.
After filing the story, Kyung decided to look a little deeper at what beauty meant to people in different parts of the world. She put out a call to friends of friends to hear their thoughts, and while certainly not a scientific survey, their answers are fascinating. FULL POST