As you may have noticed, I'm a bit of a gadget geek. And a gaming geek.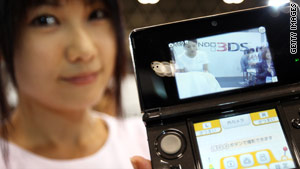 So it should come as no surprise that I bought the Nintendo 3DS as soon as it came out - which, for Hong Kong, was two days before the official worldwide debut in Japan on Saturday.
Unfortunately, I didn't get the day off to play with my new toy. So my impressions here will be a little brief.
What you probably want to know is: Does it work? Can you see 3D images without those annoying glasses? The answer is simply, yes. It works.
Sorta.