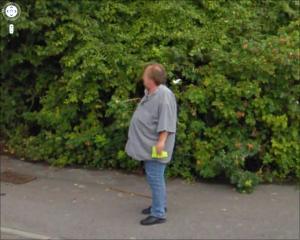 News Stream is – as I'm sure you know by now – where news and technology meet. And certain stories really lend themselves to our show.
Viewers may be familiar with the phenomenon that is "Where's Wally?" or indeed "Where's Waldo?", depending on where you live. (If you believe The Telegraph, the former resides in Wandsworth, London.)
Well, imagine Wally/Waldo were to fill out a little, move to Bristol and find himself on Google Street View, and you'll get a sense of the task that faced the News Stream Dream Team today.
In researching a story we hoped to tell this evening, we had to use said net tool to track down our hero (actually named Bob Mewse), knowing only his city of residence and his supermarket chain of choice (where rumor has it he was a regular in the cake aisle).
And why were we interested in tracking Bob Mewse? Well, you'll just have to watch News Stream tonight at 9pm HK/1pm London, won't you?