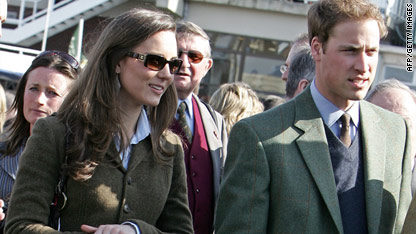 From "Merchant of Death" to Middleton's marriage...  Two hours to showtime and News Stream was suddenly heading in a different direction.
The subject of my very first blog, like our lead story, was supposed to be
Viktor Bout
.  I've never seen "Lord of War" but the quotes are fantastic.  For example, "Can I go now? You got nothing on me... except cuffs."  I was excited.
But after eight years of courtship (British people still say courtship, right?) Wills and Kate decided they should
announce their wedding plans
 today.  And apparently they've been engaged since October.
After a bit of pouting, I remembered I should be upset with the royal handlers and not the happy couple.  So congratulations!
Many people are now recalling Prince Charles and Diana Spencer's wedding.  A quick Google search tells me some 750 million people around the world watched.
That fairytale-feeling of 1981 may be hard to recreate... but here's hoping they'll put on a good show.